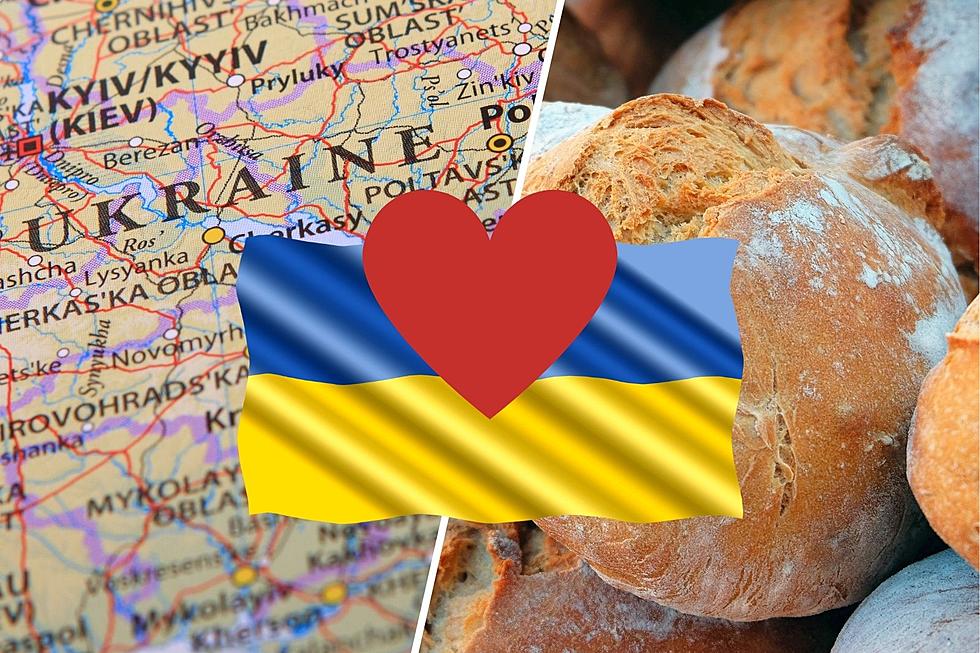 Amarillo Bakery Sending Funds to the Ukraine, Here's How You Can Help!
TSM Amarillo
When you see someone in need or uprooted by a tragic event.  It's normal for humans to want to help those in need.
When Russia invaded the Ukraine, it was devastating to their country.  Our hearts feel for the innocent citizens who are forced to stand up in the face of a war.  Seeing the pictures of the devastation, hearing the stories coming from the Ukraine, we all want to step up and help.
But how do you help and how do you know your money will go to help those in the Ukraine.
Did you know there is a bakery in Amarillo called Kind House Ukraine Bakery.  Glenda Moore operates the bakery from her home with the help of volunteers.
How it works, is you order a baked good, and the cost of the baked good is what you want to give, that money will go to help those in the Ukraine.
The biggest part of their baking supplies are donated by community members, they call them "porch presents."
The donations go to help orphans in the Ukraine or to help heat homes.
According to their website:
We deliver coal, medicine, medical equipment, and groceries when needed, provide repairs to badly damaged homes, and help with many other items that may be needed to improve the lives of those living in the war zone of Ukraine.

 
Moore decided to do this after a visit to the Ukraine.  She wanted to make a difference and you can help her make that difference.
KHUB has been baking more and more and filling the porch with more baked goods since Russia invaded the Ukraine.  The  Amarillo community has been graciously coming and giving more for their baked goods. Not only are they giving money for baked goods, the community is stopping by with prayers, donations, and words of encouragement.
 If you would like to help a few options are available:
You can call the bakery and put in an order, 806-220-8115.
Text "donate" to 8332408115.
You can send a donation by mail or drop off at donation at the bakery, 2100 SW 60th Ave, Amarillo, TX 79118.  Make checks payable to KHUB
Donate online here.
15 Ways You Can Help People in Ukraine Right Now
As Americans watch events unfold in Ukraine, many wonder how they can help. Below is a list of organizations responding to the crisis in Ukraine along with information on how you can support their various missions.