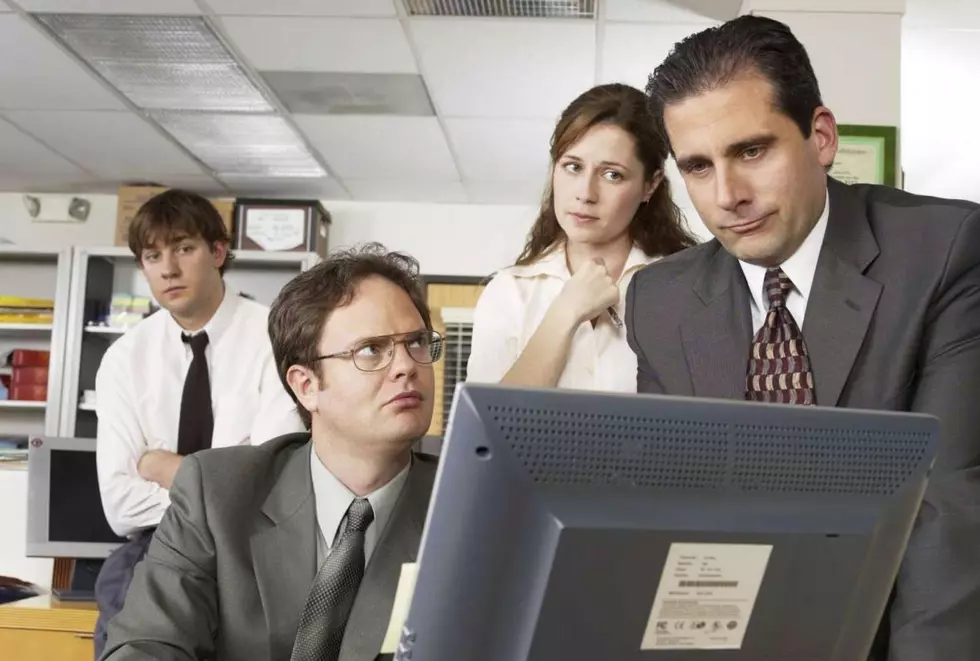 Fan of The Office? You Have Been Training For This All Year
NBC
I feel like I have been training for this most of my life. I also feel like I have actually worked in an environment like Dunder Mifflin. That makes me ready to compete.
Do you feel the same way? Do you hear and partake in your fair share of "That's What She Said Jokes?". Do you feel like your co-workers have to have more sensitivity training because that is just how you are?
Tonight is your chance to shine. FRIENDS fans had their own trivia night earlier this month. So now The Office fans get to shine. Oh, and you can still text your friends right now and have them join you.
When Can We Test Our Knowledge of The Office?
Tonight is the night. Have your friends and co-workers meet you at Pondaseta Brewing Co. - 7500 SW 45th. The competition begins at 7pm.
How Do I Form My Team?
Well there definitely is some strategy. If Bill in Accounting knows which song to use for CPR Training at work. Well duh it's Stayin' Alive by the Bee Gees. Then you need to have him join your team. Tonight is the night to win your own Dundie.
If you have an office Dwight Shrute then of course he needs to be a part of this. Trivia night is tonight folks. This is not a drill. Nope, we have been training for this for many, many years. This is why we watch this show in syndication and while streaming.
Tonight's competition is knowledge of The Office in general. I am talking about seasons 1-9. So yep it is time. You can have as many as six people on your team. Oh and if you are just a know it all.....it can be just you. Everyone has to be at least 21 to win. So there is that.
How long it takes to binge 'The Office,' 'Game of Thrones,' and 50 other famous TV shows
ALSO SEE: 30 Most Decade-Defining Memes
The Cast of 'Friends': Then & Now