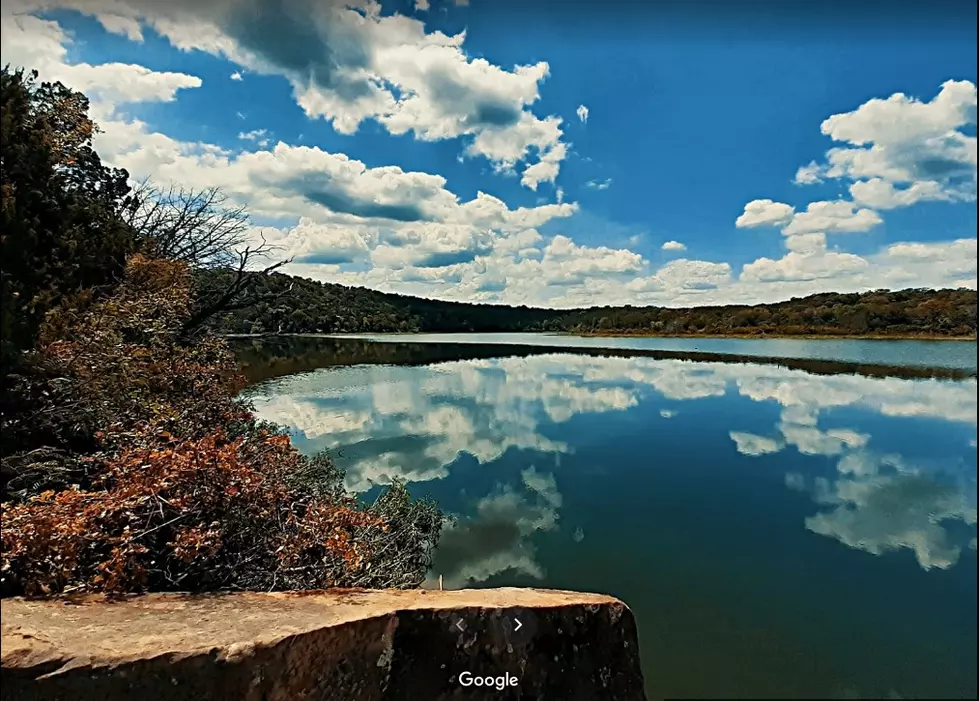 Love Texas State Parks? A New One Is In The Way!
Google Maps
If, like me, and you're a fan of the fantastic state parks in Texas, you're in luck: A new one is in the works, and it's within easy driving distance of Lubbock.
The first new state park added to the Texas Parks and Wildlife system in decades, will be Palo Pinto Mountains State Park, located just a few mile north east of Ranger, and will be a beautiful place to visit.
The park will encompass almost 5,000 acres of former ranch land, and the 90-acre Tucker Lake, which is fed by Palo Pinto Creek. The park will offer hiking, horseback riding and mountain bike trails, as well as great areas for RV and tent camping, fishing, stargazing, and much more. (Click here to see the Google Maps link of the exact location)
In a press release, TP&W said,
Texas Parks and Wildlife Foundation (TPWF) is raising $9 million to help open the new park, and they're halfway there. Help us make Palo Pinto Mountains State Park a first-class outdoor destination for all Texans to enjoy with your tax-deductible donation. Read more about your new park in the Texas Parks & Wildlife magazine article, Bringing a Park to Life.
TPWD has not yet set an opening date for this park, but the design and development phase is almost complete and construction has begun. You may contribute to the process by donating to the Texas Parks and Wildlife Foundation, which is working to raise $9 million toward development of the park, and by volunteering with plant and animal surveys, outreach and more. Call the park at (254) 210-3015 for information on how to help.
I've spent lots of wonderful time with family and friends in many different Texas state parks though the years, and I'm truly excited to see a new one on the way.
Be sure to tune in for The Chad Hasty Show, airing weekdays 8:30 to 11 a.m. and 5 to 7 p.m. on News/Talk 95.1 FM & 790 KFYO.  
Listen Live | Download the KFYO App | Like KFYO on Facebook | Follow KFYO on Twitter | KFYO on Alexa | KFYO on Google Home | Follow Chad Hasty on Twitter 
12 Things You Didn't Know About Texas Tech's Masked Rider
12 Random Masked Rider Facts
Must-Watch Streaming Horror Movies
Must-Watch Streaming Horror Movies
Lubbock's Epic $2 Million Dollar Home Has an Indoor Basketball Court
Lubbock's Epic $2 Million Dollar Home Has an Indoor Basketball Court