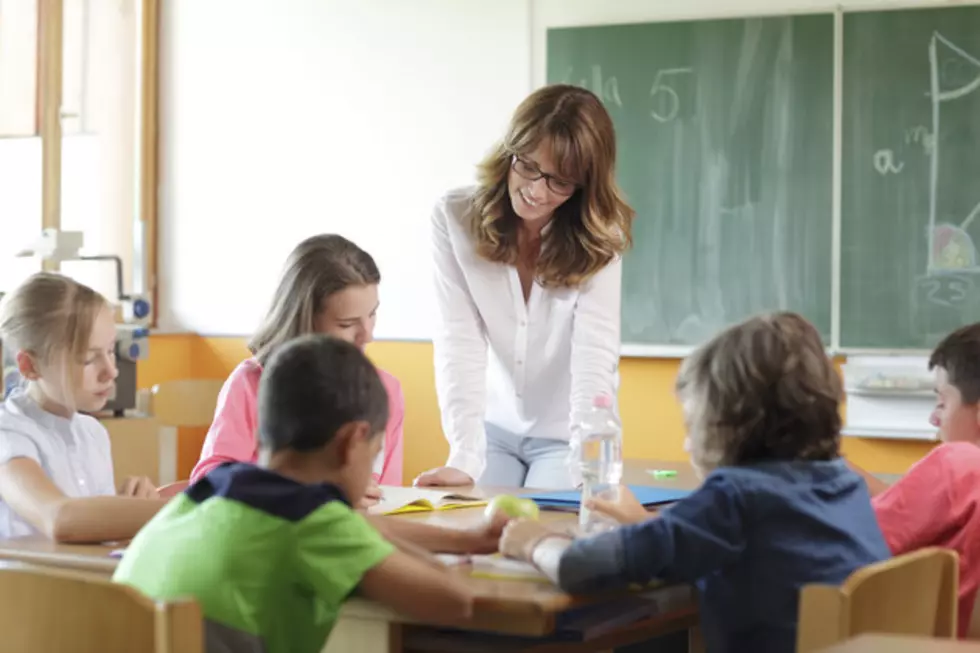 Nominate Your Favorite Teacher to Be the Teacher of the Month
Szepy
We are officially in the 2016-2017 school year and it is already moving along way too fast.  We know that teachers are such and important part of our children's lives and they always don't get recognition for what they contribute to our kids.  They go above and beyond the call of being a educator.  They spend countless hours caring about our kids and that doesn't stop when they leave the school building.  They spend time working off the clock taking time away from their families.  They spend a ton of their own money as well.  That's why we want to give you the opportunity to tell us all about that special teacher in your and your child's life.
Each month Mix 94.1 will honor a special teacher. Each month our chosen teacher will receive a special package delivered by Lori Crofford to their school.  Each teacher will receive a Special Teacher of the Month plaque from Elite Engraving.  We will also award them with a $50 gift card to use at a Panhandle Restaurant Group restaurant (Joe Daddy's, Joe Taco, or Macaroni Joe's).  They will receive a $100 gift certificate to use at Silverland, and we will deliver a beautiful Edible Arrangement as well.
So if your child's teacher deserves special recognition then let us know why they are special.
Just fill out the form below Let us know their name, their school and their grade. Then tell us why this teacher deserves to have the honor of Teacher of the Month.
It doesn't matter what grade level, what school, we want to know about those outstanding teachers. It could be a public school teacher, private school teacher, a College or University professor.  If they teach and they deserve special recognition, let us know.  So what are you waiting for ask your kids if they want to nominate their teacher for Teacher of the Month.
September - Kim Benson - PE- Belmar Elementary
October - Jeff Frazer - Caprock High School
November - Andrea Cash Sleepy Hollow Elementary

December -  Coach Austin Studer San Jacinto Christian Academy

January - Kelly Massey - Bushland Elementary

February - Casey Brucker Premier High School

March - Anthony Crinella - Bonham Middle School

April - April Mason - Western Plateau