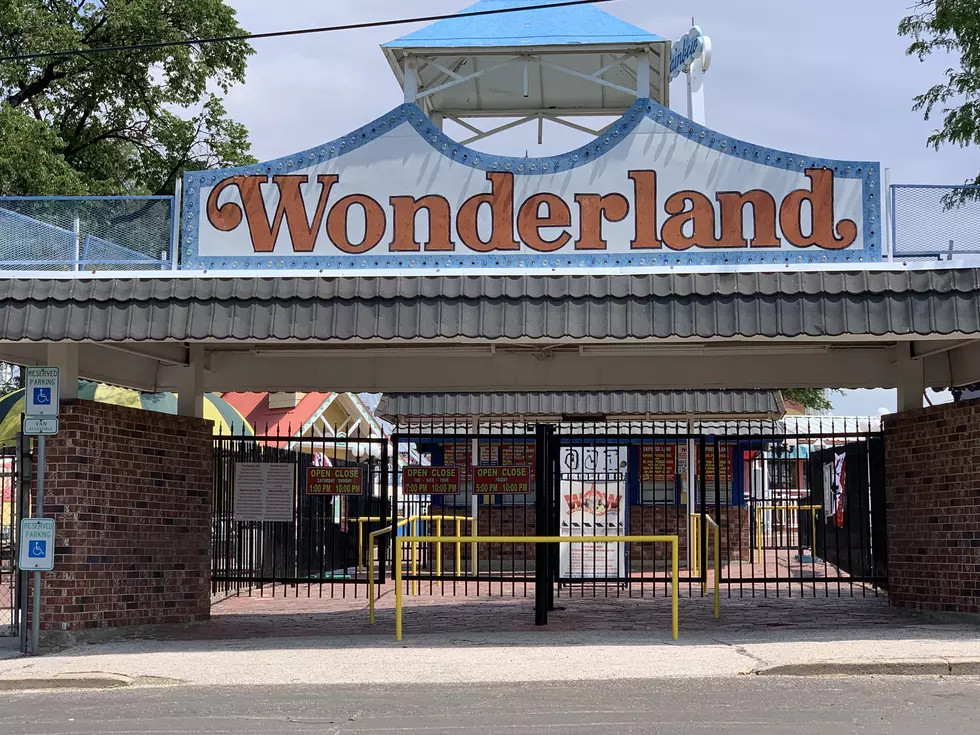 [PHOTOS] You Feel Like a Kid Once You Enter the Wonderland Gates
credit: Melissa Bartlett, TSM
I don't care how old you are the moment you walk through the gates of Wonderland you automatically become a kid again. All the rides. All the fun.
Even if you are an adult you watch your kiddos and grandkids get excited as they inch up closer and closer to being able to ride a big kid ride. Even watching them on the kiddie rides brings so much joy.
I used to take my daughter each and every Mother's Day. That was our tradition. To be able to see her bring her own child soon already puts a smile on my face. Wonderland has it all.
Heads Up: A Few Rides Are Being Repaired
Right now they have a few rides out of commission but talking with the owner, Paul Borchardt, the parts are on order and they are just waiting for them to get here. As soon as the parts get in they will be up and running.
Rides closed right now:
Shoot the Chute
Rattlesnake River
Drop of Fear
Texas Intimidator
Fiesta Swings
The Train.
🎶 What Do I Have To Do To Go To Wonderland? 🎶
Wonderland has miniature golf, arcade games, kiddie rides, thrill rides, and water rides. How many times have you ridden the Texas Tornado? That is the true test of bravery when you are a kid. That first drop still makes my stomach drop. Oh, and those two loops are the best.
Of course, summer is not summer without a trip to Wonderland. Make sure you hit the water rides a couple of times. Exiting off one of them soaking wet is the ultimate goal for any kid. They have the log rides, the Rattlesnake River, the Pipeline Plunge, Thunder Jet Racers, and the Shoot the Chute.
What do I have to do to go to Wonderland? I remember that being the jingle for Wonderland when I was growing up and it still holds true to this day.
What Do I Have to Do to Go to Wonderland
All the great rides of Wonderland Park in Amarillo
Birthday Parties For The Kiddos in Amarillo
Every year you have to come up with the best place for a birthday party. This can help.