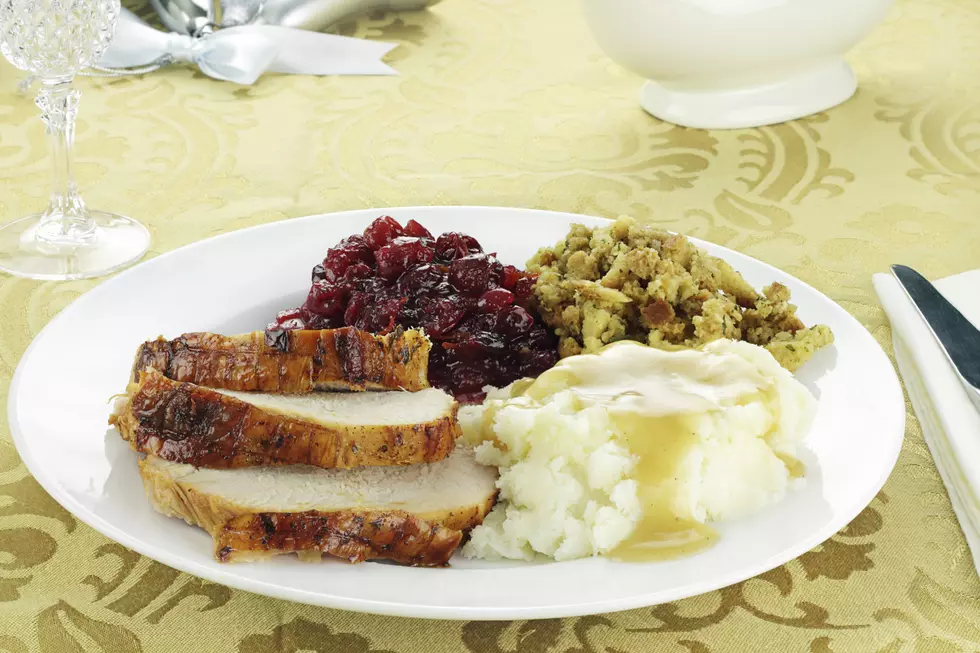 Review: I Tried The Turkey Dinner Candy Corn
Stephanie Frey
I saw a story last week about the new candy corn that Brach's came out with. Being a fan of candy corn I decided that I needed to try them out. The flavors are called  Turkey Dinner.
Yep, as I joked when I read about it if you don't want the hassle of cooking a whole turkey day dinner I guess you can opt out for this route. The flavors include Green Beans, Roasted Turkey, Cranberry Sauce, Ginger Glazed Carrots, Sweet Potato Pie and Stuffing.
Right away I was upset that there were not mashed potatoes and gravy or pumpkin pie. I guess that can be added to next year's menu. So I went to Walgreen's on Bell last Friday to hunt them down. Walgreens was the store in the story that would be selling this flavor. I did not see them anywhere. There were a ton of boxed candies on a top shelf so I figured I was just going to have to wait.
I had to run back to Walgreens on Sunday. This time I went to the one at 26th and Georgia. Hey it's closer to my house anyway. Look what I found on display? Oh and they were on sale. What a win!
So I grabbed my bags and headed home. Now for the taste test. What will a turkey candy corn taste like? How good will the green beans or stuffing taste? I mean the cranberry sauce I feel will be good so let's see.
So my only complaint is there are so many variations of the yellow candy corn it was hard to decide the difference. I didn't know before eating one which one was which. The green is the green beans and they weren't bad. The orangish red is the cranberry sauce. The rest really was just a guess.
I finally grabbed one that was browner on the bottom and yes, that was the turkey. It did have a turkey taste to it. Which yes, is kind of weird I would have to admit. Each one I bit in to I could pretty much tell what it was supposed to be. Isn't that the whole goal?
Enter your number to get our free mobile app
I just wish the colors weren't so closely the same and there was some kind of color coding on the bag. Otherwise they weren't the worst in the world. Would I buy them again? Well maybe if I didn't go out and buy the stuff for a Thanksgiving dinner. It's more of a novelty thing and glad that I tried them.
Now where is my pepto flavored candy corn.....and I think it's time for a nap.