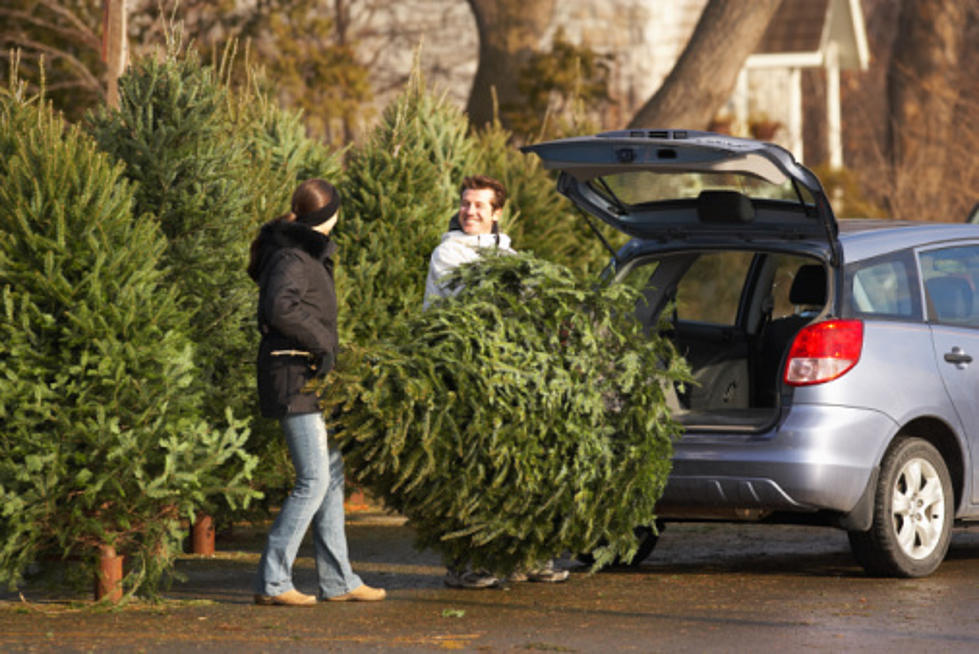 The Best Place in Amarillo To Find a Real Christmas Tree
Jupiterimages
One of the best things of the holiday season is decorating the Christmas tree.  However, before decorating the Christmas tree you have to find the perfect Christmas tree.  There is something about the smell of a real Christmas tree in your home.  The perfect place in Amarillo to find the perfect Christmas tree helps out a wonderful organization.
Troop 80 Treeland has been in Amarillo since 1955 offering up some of the best Christmas trees.   If you have been waiting patiently to go and search for your perfect tree, your wait is almost over.
Troop 80 Treeland will be opening up its doors or its gates on Friday, November 26th the day after Thanksgiving.  So make plans to include tree shopping on your Black Friday agenda.  They will open at 10am.
The Scouts of Troop 80 have been working hard getting Treeland ready for all the trees.
Troop 80 Treeland is located at 1615 Bellaire, the corner of Plains Blvd. and Bellaire.
Hours of Operation will be:
Monday-Friday 10am - 9pm
Saturday 9am-9pm
Sunday 1pm - 9pm
They have a huge selection of trees:
Douglas Fir
Noble Fir
Grand Fir
Frasier Fir
Nordman Fir
Scotch Pine
They also have garland, wreaths and tree accessories.
The Troop 80 Scouts will be available and willing to help you with your perfect Christmas tree from the moment you walk onto the lot.   Whether it be directing you to the type of tree you are looking for, or helping you get it to your car, you'll receive the best service from these young scouts.
If you need tips on how to care for your tree and keep it alive all season long, they can help you with that as well.
Picking out a family Christmas tree can be a fun tradition and a tradition that can start this year.
Make sure you grab the family and head out to Troop 80 Treeland this season.
Amarillo Restaurants Open Thanksgiving if You Ruined Your Turkey
Amarillo Botanical Gardens
The Amarillo Botanical Gardens is an oasis in the High Plans. If you haven't already been to this beautiful place, be sure to pop in for a visit. You'll fall in love with the beauty and color given by this place.