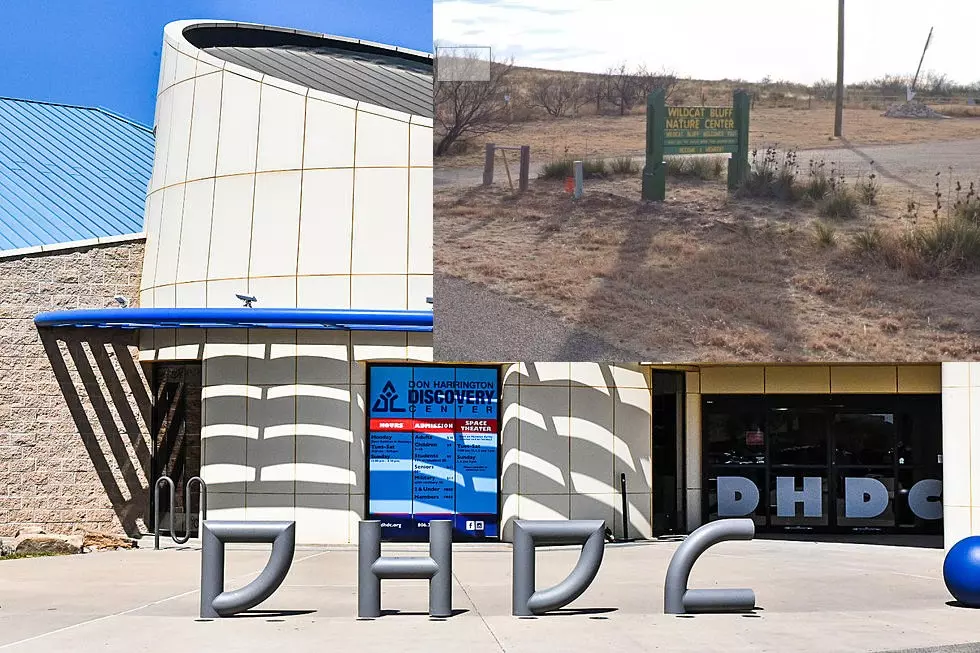 Two Fun Days in Amarillo For Two Dollars to Celebrate the End of School
credit: TSM
With the end of another school year here it is time to find fun things to do. The kiddos will be looking for ways to celebrate. We, as parents, want to also find a way that is not going to break our budget.
So we have two days of fun stuff for the family to do. We can get out and celebrate the end of the school year. There is a lot of fun to be had. These two days will only end up costing us two dollars. So it's definitely wallet-friendly.
I am talking about day one of fun at the Discover Center today, May 27th, admission is just one dollar. So you can take the kiddos. They can run around. They can have fun. They can still learn stuff without really knowing they are learning stuff.
It's actually part of the End of School Bash. Which is more than just the center they will also have bounce houses and water rockets. It's going to be a day of fun.
Oh, the secret world of letting the kids have fun and them not really knowing they are learning stuff too is just so much fun.
That is not where the fun ends. We have day two of fun out at Wildcat Bluff Nature Center. This day two of fun is on Saturday, May 27th. The best part is the weather is much nicer at the end of the week than it was at the beginning.
So it will be a great day to discover how much fun Wildcat Bluff can be for the family. Again admission is only one dollar for the day. So again a lot of fun. Again a lot of learning. Still not a lot of cha-ching.
Two days for two dollars is a win for every family here in Amarillo.
Cool Off This Summer at Amarillo Pools and Splash Pads
Birthday Parties For The Kiddos in Amarillo
Every year you have to come up with the best place for a birthday party. This can help.
Where the Kids Can Let Off Some Steam - Amarillo Parks
Spring will be arriving and the kiddos need to get outdoors some more.