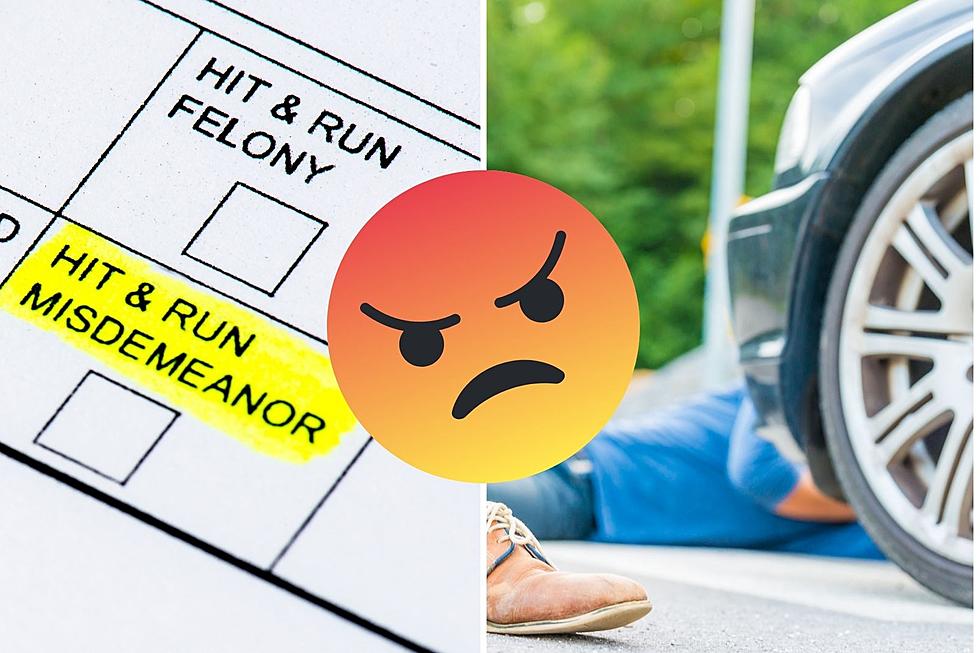 UPDATE VIDEO: Two Amarillo Women Seriously Injured in Hit and Run
TSM Amarillo
The Amarillo Police Department need your help in identifying a hit and run suspect.
Update: February 22, 2022, 8:00am - Reward for information has been increased to $2000
Edited: 1:45pm Monday, February 21st
Disclaimer: the following video contains images of these two women being hit, please use discretion when watching.
There is now a $1000 reward for help finding the suspect of this hit and run.
Original Story:
The Amarillo Police were called out to an accident on early Saturday morning, February 19th at 1:46 am.  The location of the incident was on SW 10th.  A white SUV hit two women crossing the street.   They were not crossing at cross walk or intersection.
The white SUV left the scene.
A 36-year-old woman was taken to the hospital with life threatening injuries.  The second woman, 24-years-old, was also taken to a local hospital with non-life-threatening injuries.
The APD Traffic Investigation Unit is investigating this hit and run, and they are needing the help of the Amarillo public.  If you have any information about the incident call the Amarillo Police Department Traffic Unit at 806-378-4250.  If you would like to make an anonymous report you can call Amarillo Crime Stoppers at 806-374-4400 or submit a tip online at amapolice.org, or the P3 app.
Not stopping for an accident is never OK.  I don't care about your circumstances, if you hit someone, be it a car or the actual person,  YOU STOP!  These women were seriously injured and could have died.
It is the responsibility of the driver to stop.  Even if you are going to get in trouble, you take responsibility for your actions.  You do not leave an injured person in the middle of the street and run.
Use common sense, If you are driving in the middle of the night in an area with bars, you have to be more alert.   If you are a driver that has been drinking, do not get behind the wheel of a car. It's that simple.
Be responsible!  Life is precious.
Amarillo Murders in 2021
With an official tally of 27 murders, the year 2021 saw the highest number of homicides in Amarillo since 1994.
Below is a closer look at the year's criminal acts that resulted in life lost.
**Note from the Editor
: The following is
not
an exhaustive list. We have compiled what you see below from news reports, official police statements, along with where the case stands in the court system. If you see any errors in reporting or fact, please email the editor directly at
sarah.clark@townsquaremedia.com
along with any supporting documents.
We wish to stress that all individuals charged are presumed innocent until proven guilty in a court of law.
***Not pictured: Edward Matthew Gamez
Amarillo's Most Wanted: Help Bring These Fugitives to Justice
These are the fugitives who make up Amarillo's Most Wanted
list
. The individuals on this list have been accused of serious crimes and are considered a danger to society.
If you have any information about these FUGITIVES, you are urged to call Amarillo Crime Stoppers at
(806) 374-4400
or submit a Web Tip by visiting
THIS LINK
.
NEVER TRY TO DETAIN THE FUGITIVE YOURSELF!
You do not have to give your name. AMARILLO CRIME STOPPERS will pay a reward of up to $300 and you WILL remain anonymous.
Updated as of 1/20/2022