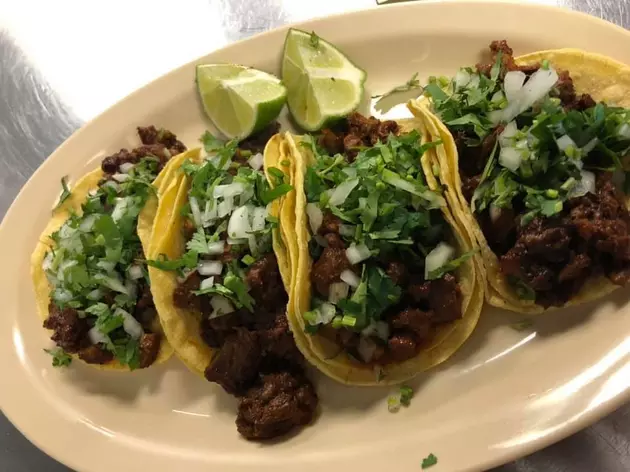 A New But Rather Popular Restaurant Changing Ownership
credit: Compadres Tacos FB page
This came as a surprise to me as I was scrolling through Facebook. That seems to be how I find most of my restaurant closings/openings from. This restaurant hasn't really been open that long but all the reviews I saw were pretty good.
The first time I even heard of this place was before it was open. I was driving in my neck of the woods - the Georgia Street area. This is what I initially SAID.
So I patiently waited for Compadre's Tacos to open. Then they did. Most all the reviews I read were good.
Went by Compadres Tacos and had the Cheese Taco Shell - Tacos al Pastor! This place is really good and service is fast! Located @ 2648 SW 34th Ave
Here is another one I found on Amarillo Texas Restaurant Review:
I finally got to try the tacos at Compadres tacos on Georgia st And they wer delicious Sorry no pictures I was hungry 

🐖

The place was clean Got to meet the owner Super nice. Definitely will be back

I love their salsas
If you do a search on this page you can scroll through mostly positive reviews. From the talk of their great Keto menu....to their service and oh their salsa. So when I ran across this post on Compadres Taco's Facebook Page I was quiet surprised and a bit disappointed:
Compadres Tacos wants to take this opportunity to express our gratitude to our customers who have made this journey possible, we are sorry to inform you guys we will no longer be open and are closing our doors. We had an offer come through and it will no longer be known as Compadres Tacos but will now be "Mariscos y Birria El Sinaloa" With great appreciation, Thank You for All the Support!!!

Please stay tuned for their grand opening!!!
So of course once the new place opens I guess we shall see if the food, ownership or service compares.