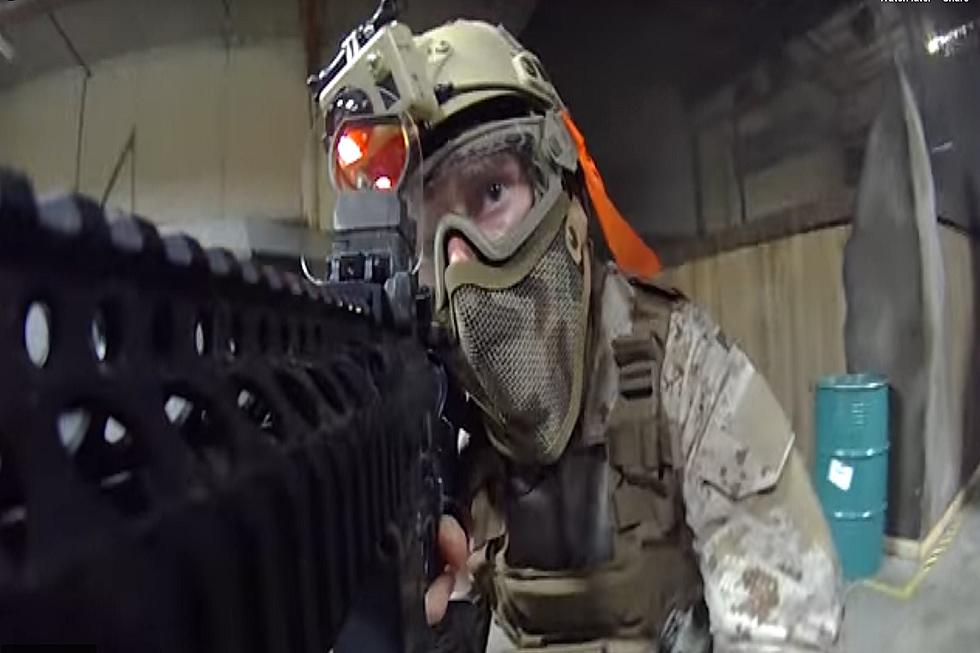 Airsoft In Amarillo? You Better Believe It, And It's Happening Soon.
LevelCapGaming via YouTube
It looks like the saga of The Vault is finally coming to a close, and in a big way. Yes, The Vault is closed; but as they've been saying, the legacy lives on.
Part of that includes bringing an airsoft arena to Amarillo.
The Vault Legacy; New Business, Familiar Faces In Amarillo
For the gaming community in Amarillo, this is all good news. While the news of The Vault's closing was a shock and a big bummer, the updates they've been giving recently should have everyone excited.
The Vault Legacy is a new business in a new location, and a recent post on social media says that we'll see some familiar faces. They also say it will have the same environment.
The Vault Legacy; Where To Play Airsoft In Amarillo
One part of all the recent announcements that really seemed to drum up some excitement was the fact that The Vault Legacy is going to have a space devoted to airsoft.
If you're unfamiliar with airsoft, it's like paintball but with little plastic pellets. If you're a fan of South Park, one of their most recent episodes involved the boys getting into airsoft.
If you aren't a fan of South Park, and are curious, check out this video:
What We Know According To Posts From The Vault Legacy
Looking through posts from The Vault Legacy, we can put together that airsoft is definitely coming to Amarillo. Also, it's going to be an indoor arena.
There's also an intense pro driving simulator that's been teased. That leads one to believe that not only are we getting airsoft in Amarillo, but there will be a lot more to The Vault Legacy.
The rest of the details when it comes to what we can expect? We'll just have to wait and see. It's pretty exciting. From the looks of things, we're getting a place that caters to electronic gaming as well as airsoft.
When Does The Vault Legacy Open?
This is one of the big questions you see popping up in comments on The Vault Legacy's posts. As of now, they keep answering back that their target date is April 15.
Fingers crossed.
Be sure to give them a like on Facebook if you haven't. Keep up with all the latest info, and if it's anything like The Vault, there will be tons of events that you'll want to be in the know about.
Top Ten Texas Themed Cornhole Boards
Always Prepared: Check Out These Doomsday Bunkers in Texas
I'm not the kind of guy who believes that at any moment the whole of everything is going to go up in flames. If I was, and I had an extreme amount of disposable income, I would want to spend the apocalypse in one of these insane bunkers you can get right here in the Lone Star State.
Texas Companies, From A to Z
From entertainment to communications, from food to infrastructure and beyond, Texas is a business leader whose products and services reach throughout the world.