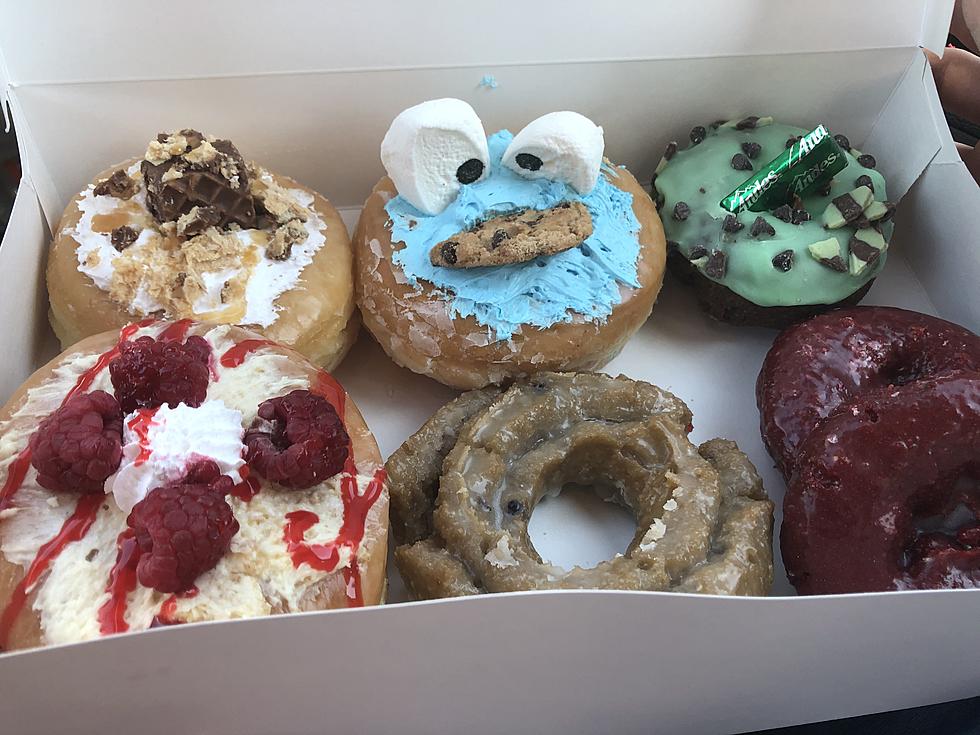 Amarillo Donut Wars: Where's The Best and Most Delicious Donuts
Lori Crofford/TSM Amarillo
Donuts or Doughnuts, no matter how you spell it, they are small rings of delicious goodness.   Amarillo has some really good spots to get donuts so, my question is who has the best?
I've seen some of our local donut holes (yes, pun intended), with some really great and creative donuts.   While with others, they just stick to the classics, which are just as good.
I've seen Cookie Monster donuts, donuts with bacon, Jalapeno donuts (I'm talking to you Benjamin, bring them back please), and even donuts with Fruity Pebbles.   They are all so creative and yummy, it makes it hard to decide who has the best.
I have my favorites from most of the donut places in town.
Donut Stop's Blueberry Cake donut is my all time favorite.  Benjamin's Donuts' jalapeno donut stays rent free in my head.  Rise 'n Shine, I love their Cookies and Cream donut (oh and their Boudin Kolaches are to die for).  House of Donuts, I enjoy their Cheesecake donuts, let's face it, I wanted to eat all their donuts, they all looked so yummy.
No matter what, we all have our preferences for donuts here in the Amarillo area.  In fact, we could get into a huge debate about who has the best.  Which, I wouldn't mind a good debate on donuts.
But first, take our poll and let's see who you think has the best donuts.
I don't know about you, but I think a donut would be really great right now.  Luckily, we have a bunch of places to choose from in the Amarillo area.
The Restaurants That Have Opened Up Recently
While some restaurants have been forced to shut down there have been others that opened. Take a look at some of the more recent openings.
The Amarillo Restaurants That Closed Recently
It's been a tough time for local businesses. We were sad to see these restaurants go.....but maybe they'll come back! Until then, take a look at the places that closed down recently.