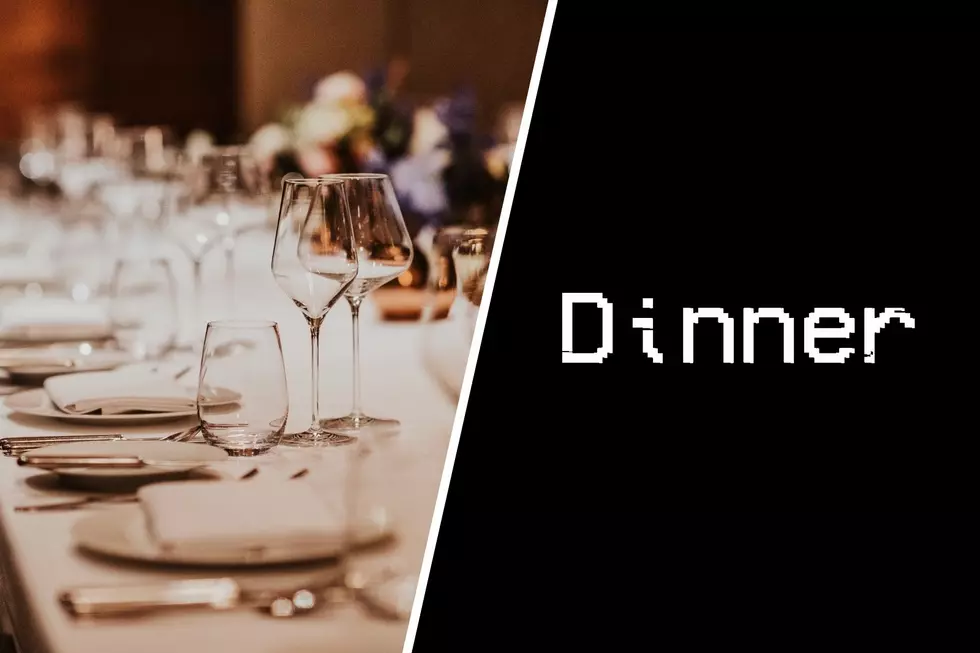 Dinner in the Dark: Adventurous, Romantic, or Weird?
TSM Amarillo
When it comes to doing quirky things, it takes a while for Amarillo to catch up with the rest of the world.
One of my favorite rom-coms is a movie called When in Rome, it's a movie where Beth (played by Kristen Bell), travels to Rome to be in her sister's wedding.  While there she takes coins from a magical love fountain, and by doing this she finds herself in a circle of strange men who have magically all fallen in love with her.  But when reporter Nick,  (Josh Duhamel) who she met at the wedding wants to date Beth, she doesn't know if it's real or the coins.
Anyway, now that you kind of know what the movie is about, there is a scene, where Nick takes Beth on a date to a restaurant where you eat in the dark, pitch black dark, and the servers have to wear night vision goggles to be able to see.  Chaos ensues.
Check out the scene here:
Why am I posting about this movie and sharing this scene with you?  
Well, the answer is simple, a local restaurant is hosting a Dinner in the Dark.  When I heard they were going to be hosting a dinner, this is the first thing that popped in my head.
Will this dinner be an adventure, romantic or weird?
Even though this has been a dining experience that was taking place in larger cities 10 years ago, this unique experience is finally making its way to Amarillo.
If you are curious about having dinner in the dark, then you'll want to check out Sa•vor. They are hosting a dinner of this type on Tuesday evening, August 23rd.  You must make reservations to attend the event and the cost is $100 per person or $175 per couple.
New in 2022: All The Restaurants That Have Opened in Amarillo So Far!
We love all the new places for drinks and food! There seems to be so many that we can't keep track of it all so we've made a list and we're adding to it as we go along! Be sure to see what other new places have been featured when you can
8 Iconic Texas Snacks