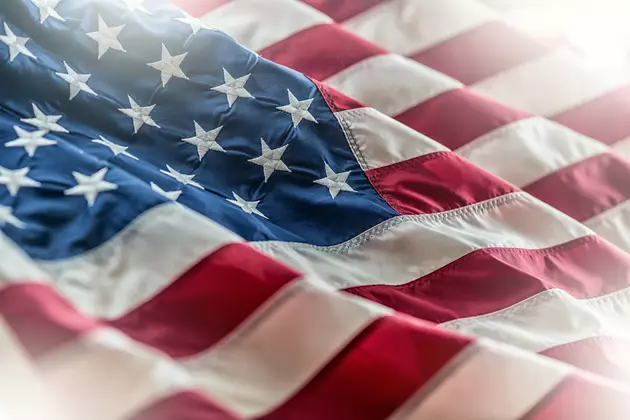 How My Life Has Changed Since September 11th, 2001
MarianVejcik
Let's go back to September 11th in the year 1996. This is when this all started for me and my connection to this day. I was 9 months pregnant. I was due in 2 days. The 13th. It would have been on a Friday. I couldn't have a Friday the 13th baby. So when I went into labor 2 days early I was so happy.
So my one and only child was born on September 11th, 1996.  I always joked that she was my 9/11 baby. Because she was.
I joked about that until 2001. Her birthday that year was to be on a Tuesday so I decided to have her birthday party the weekend before at Chuck E Cheese.
I'm so glad I did. A great turnout. Had she waited her party probably would have had to wait for weeks or even be cancelled.
Let's fast forward to Tuesday, September 11, 2001. I decided to drop her off at daycare on her birthday as I went to work then I would pick her up and take her to lunch at Olive Garden on her 5th birthday and her dad would take her to Discovery Center that night.
Little did I know how those plans would all change. We got up and had breakfast. I had cupcakes to bring her at daycare. We drove to school.
It was just before 8 am. I heard on the radio about the first plane hitting. I said "oh my God"....Faith at 5 years old said "what mommy?". I didn't want to tell her what I heard.
I still didn't really know what I heard. Plus it was her birthday. So I dropped her off as usual. I went to the radio station I worked at and then I heard the 2nd plane hit. I knew it wasn't a mistake.
I still had to be there for my child. I went by and picked her up for lunch. We went to Olive Garden, her favorite place, probably why she ended up working there. We had lunch. She couldn't go to the Discovery Center that night because basically everything shut down that day. Understandably so.
I dropped her back off to daycare. By the time I went back for cupcakes...the event I tried to keep her from was the one they were all watching.
All of a sudden that September 11th birthday meant something even more. Made me so sad. Nobody forgot this birthday. I was so glad I had her birthday party early. As of course nobody wanted to celebrate anything for weeks. It was such a somber time.....as it should be. I remember I didn't work the rest of the week. Everyone was just so numb.
My niece, Hope, has a birthday on December 7th, Pearl Harbor Day. My daughter, Faith, born on Patriot Day. I always say the two days the US was attacked on our own soil WOULD be my child and nieces birthday.
This year as we approach the twentieth anniversary. I can't believe it has been that long. It still seems like just yesterday. Our lives forever changed. This year I will celebrate her birthday with her again only this year she is days away from becoming a mom herself.
This will be the last birthday that it is all about her. In a way that is sad but I can't wait to see what a great mom she will be. This September 11th with it being the twentieth anniversary it does make sense that our world has changed like it has for our family.
See 20 Ways America Has Changed Since 9/11
For those of us who lived through 9/11, the day's events will forever be emblazoned on our consciousnesses, a terrible tragedy we can't, and won't, forget. Now, two decades on,
Stacker
reflects back on the events of 9/11 and many of the ways the world has changed since then. Using information from news reports, government sources, and research centers, this is a list of 20 aspects of American life that were forever altered by the events of that day. From language to air travel to our handling of immigration and foreign policy, read on to see just how much life in the United States was affected by 9/11.
KEEP READING: Here are the most popular baby names in every state
Using March 2019 data from the
Social Security Administration
,
Stacker
compiled a list of the most popular names in each of the 50 states and Washington D.C., according to their 2018 SSA rankings. The top five boy names and top five girl names are listed for each state, as well as the number of babies born in 2018 with that name. Historically common names like Michael only made the top five in three states, while the less common name Harper ranks in the top five for 22 states.
Curious what names are trending in your home state? Keep reading to see if your name made the top five -- or to find inspiration for naming your baby.