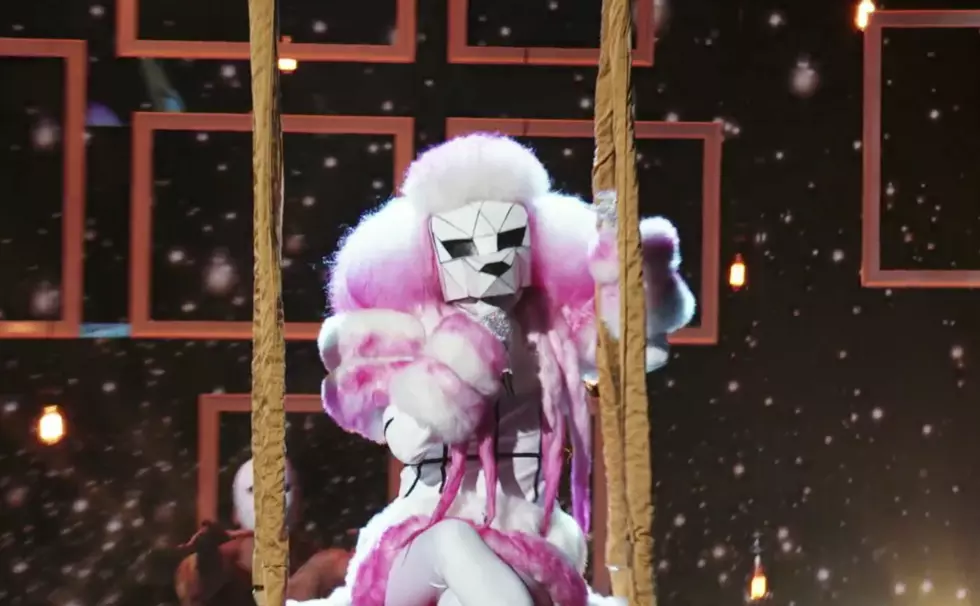 Jamey Karr's Latest Television Obsession: The Masked Singer
Courtesy Fox.com
I was comfortable with the knowledge that I had seen it all. I lived through The Gong Show, Hurl, in which people literally ate until they puked, and something with John McEnroe, where he insulted people until they were shocked, spun or nearly drowned..
Along comes Fox's "The Masked Singer." The premise seemed easy, Take D list celebrities, put them in large gothic-sometimes scary, costumes, and get them to sing, while we figure out, who is under the mask.
There are clues and a panel of "judges." They don't really "judge" because they don't know who they are talking too. So they hand out platitudes..."You really took chance...America will see a new you, You're so brave to come here and do that."
They are sure as hell are. The masked celebrities are costumed as peacocks, poodles, and monsters. They pair off as "Monster vs Alien!' Three or four appear each week, sing a song, and get votes from the audience and judges. The person with the lowest amount of votes must unmask as the audience shouts "Take it off...take it off."
Who is under the mask? So far, Terry Bradshaw, Tommy Chong, Margaret Cho, Antonio Brown, Tori Spelling, and LaToya Jackson. It cracks me up when the judges suggest that stars like Lady GaGa, Katy Petty, or even former president Barack Obama are under the mask. Not a chance.
As ridiculous as this all seems, I can't quit it. I have a serious jones for this show. One of my friends in town hits me up on PM as well as a friend in Kentucky. We play along listening to the voices, watching the clues, and tossing out guesses. It's Chaka Kahn! No, it's Kathy Griffin. No way, that's Wayne Brady!!
I told someone who hasn't seen an episode yet, that, it's like driving past a bad wreck while looking for bodies. You know that normal people don't behave this way. Other folks are watching NOVA on PBS, or helping their kids with homework. I'm waiting to see if David Copperfield or Debbie Gibson is unmasked. I have a college education, but I can't help but wonder if a Kardashian could be the monster? Is Donny Osmond the peacock?
Check your brains at the door and just let this show happen to you. Don't expect anything of value to happen because you'll be disappointed. You can spend an hour debating if Lance Bass is really that tall, or if Don Johnson is the one in the monster costume, belting out "Uptown Funk."
If you feel the show it too far in to make sense, don't worry. Fox has renewed it for another season. Sooner or later, after the D list, and Z list celebrities are gone, they'going to get to me. Trust me, I can sing Margaritaville, much better than Tommy Chong.