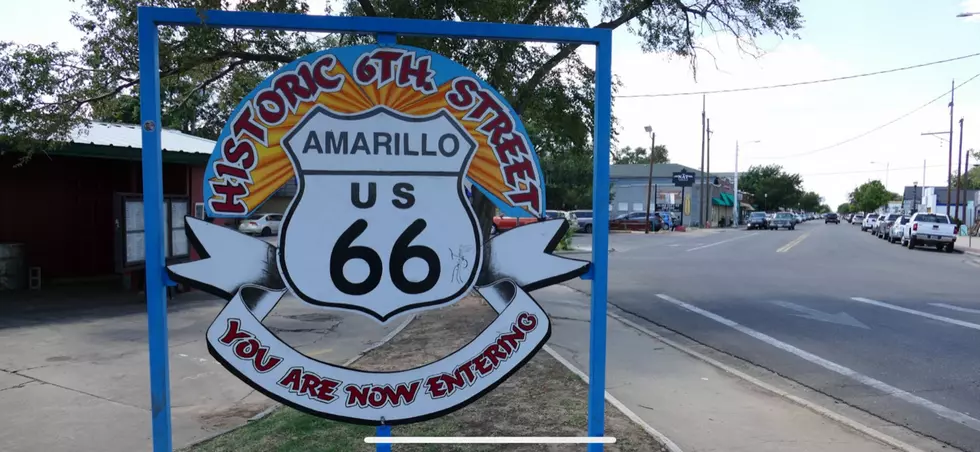 Saturday Is The Day To Head To Route 66 In Amarillo
credit: Route 66 Amarillo Texas Facebook Page
Labor Day Weekend will be here in a few days. It is our last official hurrah before we say goodbye to summer. We need to pack in as much fun stuff as we possibly can before fall is upon us.
So if you are looking for something to pack into that weekend Saturday would be a great time to head out to Sixth Street here in Amarillo. There is a fun filled day that is also going to support some of our non-profits here in Amarillo. It is Route 66's Day To Give Back.
Of course a lot of our non-profits weren't able to have fundraisers that they typically have in the spring due to covid-19 so they are hurting in the donation department. This is where some business on Sixth Street thought lets make a day out of it and give back to some of these non-profits.
So while you are already going to be doing some of your shopping there they have added other fun events. On top of all the great restaurants already there for the taking how would you like to check out some of our great food trucks? There will be some available.
The kiddos will love to get their face painted. So you know there will be that opportunity too. There will also be vendors for you to check out as well. What kind of event would it be without live music. Yep, don't worry you can enjoy that as well.
That is not all. The day will have an ending fit for Amarillo. It is going to all wind down with a fun Route 66 Cruise that evening. So make your plans to spend some time down on Sixth Street and help out these fine non-profits here in Amarillo.
Of course a map would be handy so you don't miss anything. Luckily we have that for you too.