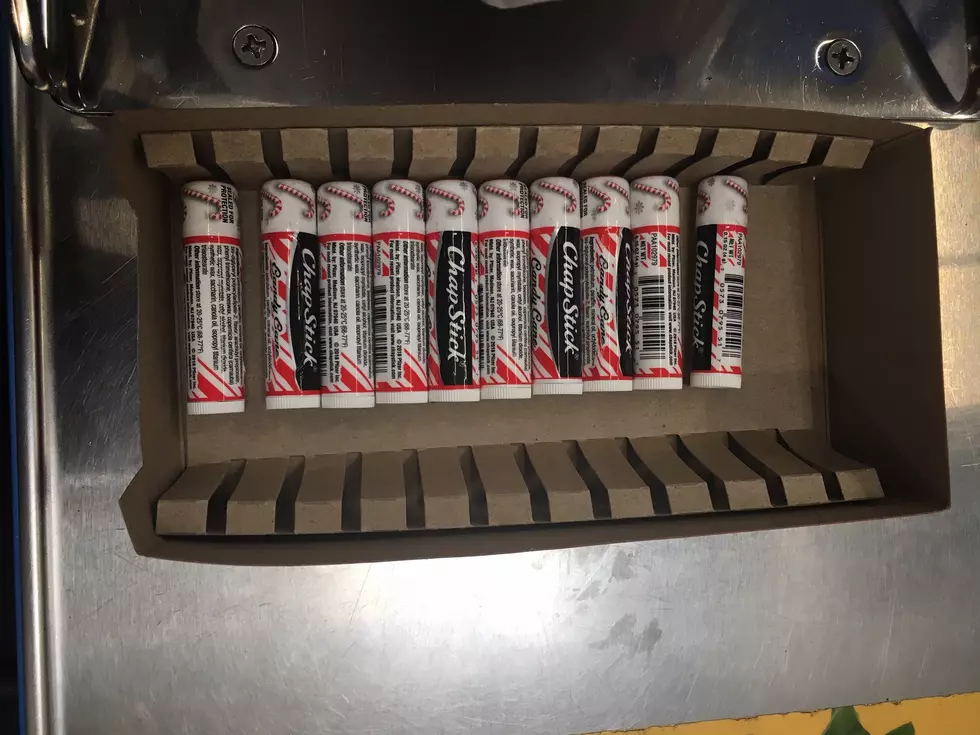 My Favorite Holiday Chapstick is in Stores Now
credit: Melissa Bartlett, TSM
So the time is here. I found my new supply of my favorite Chapstick. I use it all year long so I stock up. I officially stocked up my supply for 2020.
I kid you not....I hunt this stuff down every year at either Walgreens (26th & Georgia) or Walmart (I40 & Georgia). Both stores carry my Candy Cane Chapstick! When I find it on the shelf....it's on! I buy a bunch of it!
My goal is that it lasts until the next year that it goes on the shelf. It's not unusual for me to go in and buy 10-12 of them...and find it somewhere else and buy another 10 or so. I have bought 10 already this season from the Walmart on Georgia.
I even have friends and family members trained that if they see it in the store....to ask me if I need any!
You can ask me anytime you see me to show you my chapstick and I guarantee it will be candy cane flavored. I keep one in my purse....one next to the microphone in the Mix 94.1 studio.....one in my desk...oh and one by my nightstand at home.
I am that rare person you will find that actually has to throw out my chapstick....before you will never catch me losing it!
So bring it on....the return of my minty Candy Cane Chapstick. (I fear one year they will discontinue.....just like they do with a lot of my favorite products!) I want to be prepared for the end of the world....at least I will have my Chapstick!