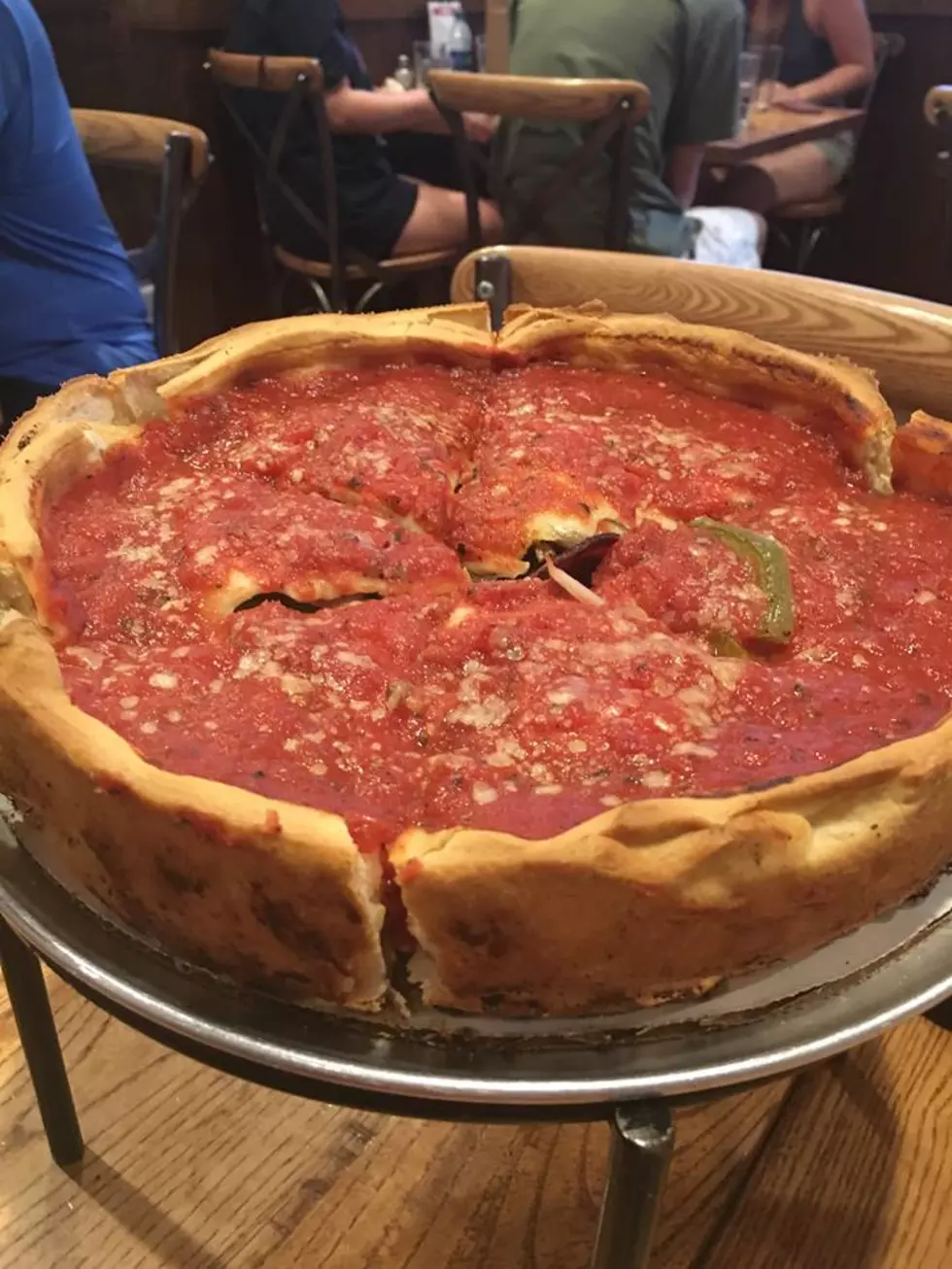 You Can Get a Taste of Home in Amarillo
Credit: Melissa Bartlett, TSM
Amarillo has a lot of great foods, there is no doubt. It doesn't matter if you like Tex-Mex, Mexican, Italian, Chinese, Japanese, BBQ....the list just goes on and on.
I, like everyone who lives here, loves to try our new restaurants and find my new favorite meal.
If you happen to be like me, and not actually from here, you do find yourself missing some of the food from your home. Stuff that you can't actually get in this part of the world.
This became more evident when I went back to Chicago this past summer and my mom asked me what I wanted to make sure we did while we were there. Many of the items on my list ended up being food I wanted to eat. Stuff I haven't had since I was there to visit back in 1991.
I wanted Chicago Dogs, gravy bread, White Castle, and the pizza. Oh the pizza! I grew up having to use a fork and knife to eat this deliciousness....there is something about a deep dish from Chicago.
If you ever had it, I think you will understand. Yes, we have some great local pizza places here too. I, though, sometimes just miss that taste of home.
Welcome to the internet age and the ability to order and get a taste of home delivered here in Amarillo. Yes, something I am way more excited about than I should be.
They have that option to ship! Yes, I can get 2, 4 or 6 fabulous pizza's delivered to my home. I have friends here who, not even being from Chicago, do this a few times a year.
I am dreaming of some deep dish pizza and I am about to make that dream a reality. Is there any foods that you grew up eating that you would be willing to order and have shipped to you?