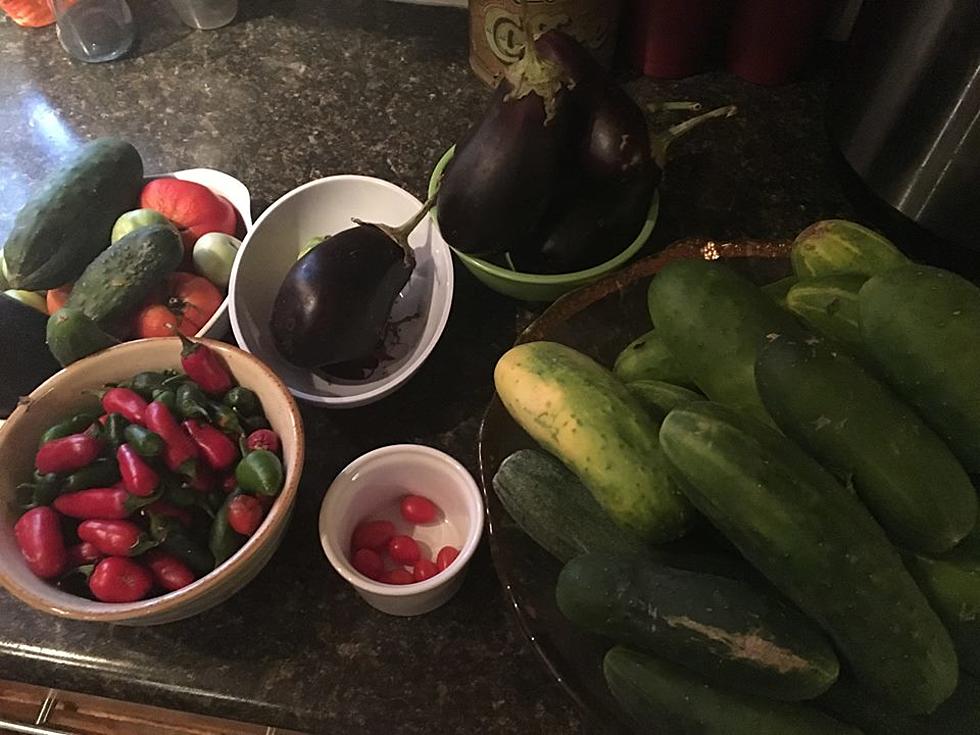 The End of a Beautiful Season in Amarillo!
credit: Melissa Bartlett, TSM
The fall season is upon us and I am perfectly fine with that. The thing that I hate about it is the end of another great season.
I am talking about fresh veggies at my doorstop season. Yes, I am rather spoiled. I love having fresh vegetables to stir fry, air fry, make vegetable boats with. I mean there is so many things I have come up with.
I have a friend, Randy, who spends his summer in his wonderful garden! I try to have one as well. Now mine just was a disappointment this year. I think I got one or two cucumbers, 1 jalapeno, a few cherry tomatoes....but the biggest disappointment was my ghost pepper plant! NOTHING!
I am not giving up! I replanted that one and brought it inside in hopes to get at least one pepper. I feel I deserve it! But I digress!
So I got very used to having zucchini, squash,eggplant, okra, peppers, tomatoes and cucumbers delivered to my front door every weekend. Now the garden is gone. Just a memory and a few veggies left to relish.
I love the fall season, I miss the summer vegetables and very thankful for my friend, Randy, who kept me in fresh vegetables for months. Here is to the next year!