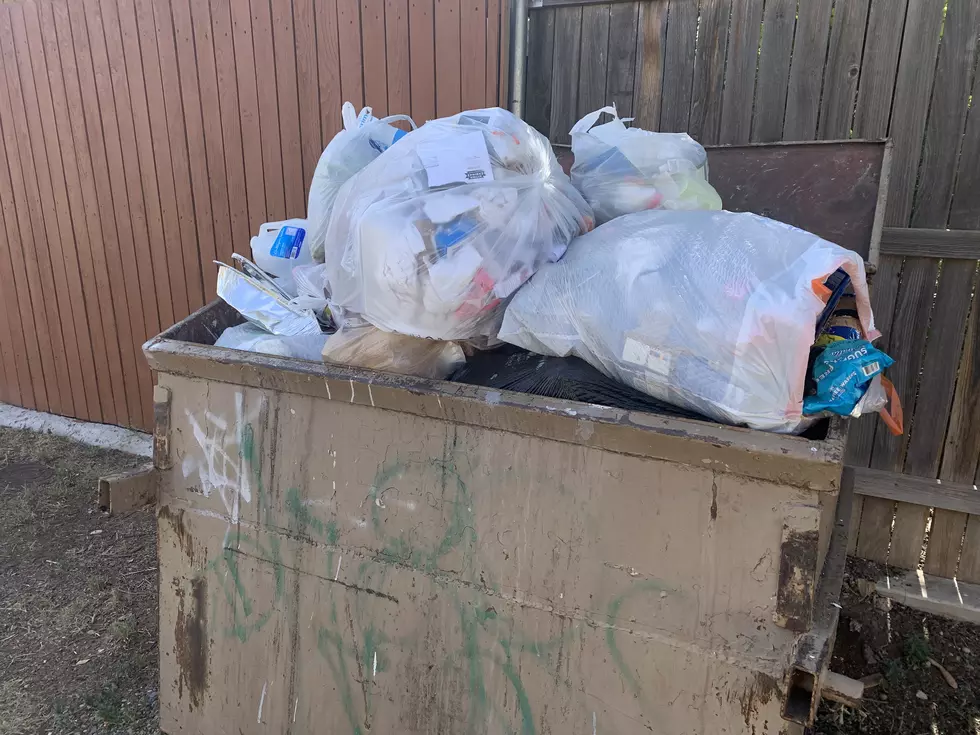 Amarillo Now the Work is On You if You Need Extra Trash Service?
credit: Melissa Bartlett, TSM
I am all for doing my part. I am a team player. Well sort of. I am not a fan of having to be my own cashier at the store. I feel there are people more qualified than I am to take care of this.
I also don't like dealing with trash. Apparently, I am not alone. This is why we are having the issues we are having in our city. Nobody is wanting to deal with trash. Is this because of the pay? Is this due to the work conditions? I am not really sure. I feel that pay is probably a big part of it.
The city has been trying to hire people. Since they came out with the announcement that we would be going to one trash pickup a week it's been a mess. I knew it would be. I am assuming that even after the hiring push things are not going well.
Trash Options are Changing as of Saturday
That is why now the City of Amarillo has come out with another plan. Of course, I don't like this one either.
I am not a big fan of hey, I can go track down one of these extra trash containers. This may sound great to the city but now I have to haul the stinky trash in my car to wherever they have a container. Ok, I can head to a local library.
The closest one to my house is the Downtown Library. We love visiting that one to get books for my granddaughter. I don't feel I will be as excited hauling my extra trash there. Oh, and to think about the homeless problem we have in that area anyway. Will trash containers make that worse?
Will more homeless in Amarillo be hanging around to see what we toss out? I am not sure that makes that safe for me and my family.
Plus I already pay a fee on my water bill to help with trash and now you are asking me to haul it somewhere? That doesn't seem right. I am hoping this is a temporary problem.
I know the City of Amarillo is making other adjustments. Shifting other employees and temporarily using other companies seems like a much better idea.
I am just ready to get my ally back. I am ready to have two trash services a week. I don't think this is asking too much.
Where the Kids Can Let Off Some Steam - Amarillo Parks
Spring will be arriving and the kiddos need to get outdoors some more.
Walk Your Way To Fitness in Amarillo for 2022
There Are Signs All Around Us in Amarillo